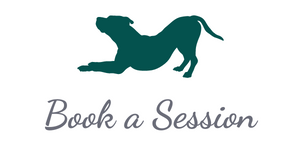 What to expect:
We spend 90 minutes either at my location in Burien, WA or at your home assessing behavior and learning about your goals with the intention of creating a custom plan for you and your dog. These are private training sessions and not group classes. We usually like to set the expectation that it will take about six 90-minute sessions to meet your training goals and create better habits for you and your pet. Of course, we will customize the plan based on your own specific needs, time, and schedule of availability.
Your first session must be a 90 Minute Session either at your home or my location. The first session is a consultation. Clients who have completed the first 90 Minute Session may book 60 Minute Sessions.
Travel rates: $2/mile, first 5 miles free.
Now scheduling sessions Fridays-Sundays
**The schedule changes according to the seasons since it gets darker earlier
Email: info@powerofdogtraining.com
Accepted Payments:
Pay when booking online
Cash
Check
Zelle
**if you wish to pay by cash, check or Zelle, please contact us to book.
IF YOU ARE INTERESTED IN SERVICE DOG TRAINING, PLEASE READ THIS PAGE BEFORE BOOKING.
*For a full refund, your session must be canceled at least 7 days prior to your booking.
*For a 50% refund, session must be canceled no later than 72 hours (3 days) prior to your booking.
*No refunds for cancelations made within 72 hours before session.
*If you or your dog are ill on the day of your in-person session, we can complete the session virtually using WhatsApp and with any available family members. This condition only applies when you are notifying me of illness the day of the session.
*Refunds take 7-14 days to process through our payment processing system.