Virtual training sessions now available!
When Covid-19 hit, I initially feared changing to virtual remote training sessions, I have learned to embrace this concept and its full potential and have had spectacular results.

In fact, it works so well, I'm continuing to offer virtual sessions even as the pandemic is easing a bit due to vaccines. This means my services are also currently available remotely to those located outside Seattle, so if you are out of state, we can still work together to address your training goals.
While working remotely recently, I realized this platform of interaction is almost more intimate and can be just as effective as being in your home with you once per week for 90 minutes.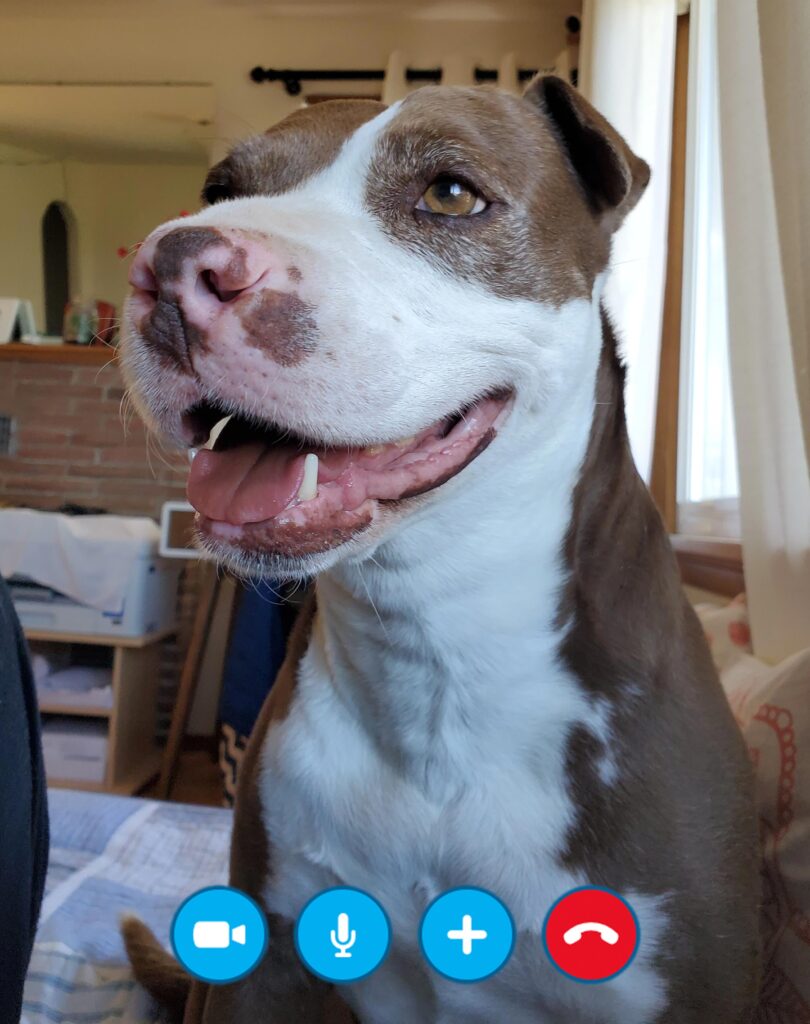 Booking a Virtual Session
To book a virtual session, click here.
But first!
Under normal circumstances, it is best if we do our initial 90 minute session (which is a consultation where I meet you, your dog, assess their learning and your goals and create a plan with you) in person either at my home or yours.
Exceptions can be made in certain situations such as:
You live too far away to travel to Burien.
You're needing advice on how to procure a candidate for a service dog and some guidance on the process (you don't have a dog yet).
You're sick.
Other special circumstances considered on a per-case basis. Sometimes virtual is a good way to start for "stranger danger" dogs or dogs with separation anxiety. But reach out to me first at info@powerofdogtraining.com before booking if you're not sure.
Virtual sessions will be held using WhatsApp. You can download it from your app store on your mobile and we'll connect using our phone numbers.

Can't wait to meet you and your pup in real space or virtual space!